About Tyra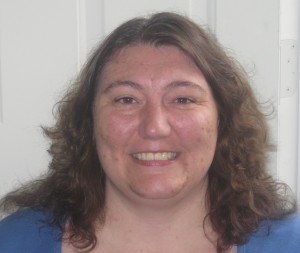 Writers are often asked why do you write, what drives you to want to put words in print? Why does Tyra Masters-Heinrichs write? Her answer: to entertain.
"I want people to not just read my stories but fall in love with my characters, get swept up in their lives. I want readers to be transported into other possibilities. When a reader puts one of my stories down I want them to remember it like an old friend."
Being a genre writer is something Tyra is proud of. She works hard studying her craft, trying to improve so that those who pick up her work will know they are getting value for their time. Nothing bugs her more than writers too caught up in being 'writers' that they forget that without readers, what's written is irrelevant.
She has completed the Art of Managing Your Career, which she claims, if you're a serious writer or artist, you should take. A member of ACI Manitoba, Manitoba Writers' Guild and Sisters In Crime. She has taken numerous writing courses and studied books on writing. Her favourite thing to do is sit with authors and listen, question and learn. A voracious reader, she only sometimes remembers to update her GoodReads account.
"Reading, like writing, is a dangerous thing…it's like getting on a roller coaster, that first page, as the cars crank to the top, then you're screaming down, when you finally pull into the station and turn that last page, you should want to do it all again."
A believer in the 'apply butt to chair' principle, she has entered NaNoWriMo (National Novel Writing Month) four times and achieved the fifty-thousand (50 000) word goal twice, including this past November 2012. She is currently completing her second novel.
Married, with children, and two cats (neither of which can type or spell, though they try). From being born in Montreal to living in the Manitoba Interlake, Tyra has always lived by or near water.
She takes the summers off from co-facilitating the Selkirk Library Writers' Group with Ishbel Moore. They meet the second Saturday of each month from September to June. Tyra doesn't know if she should call it teaching because, "…they make me a better writer, they excite me, I feel honored to help them. The talent, the imagination, the insights. They are amazing!"
Ishbel Moore is more than just Tyra's mentor. "Ishbel (Moore) is my friend, one of my heros and an amazing talent. If you're lucky enough to find yourself surrounded by amazing people, they can't help but lift you, or kick you into gear!"
It is important, as a writer to get involved with writing groups, and Tyra is a member of the LWWG, a group that is really excellent for new or even established writers to be a part of. They have a contest, Write On the Lake, a Journal published twice a year called Voices, and the membership is a great resource.
Lovers' Knot is a writers group that meets monthly in Winnipeg, one of the oldest in Manitoba. "They are a group of amazing women. I don't write pure Romance, but what story doesn't have an element of love to it? They are a serious critique group that know how to laugh and have fun."
She even started a small informal group of her own, called Pro-Writers. "I meant the title to be about people 'pro' (for) writing. Not formal, a very mixed group, we meet on (Almost!) Tuesdays at the corner table of Smitty's in Selkirk. We discuss the business of writing, from platform building to ebooks to haircuts. (Hey, you need pictures on your website!) We're a drop-in group from Orlanda Szabo (script writer), to Richard Koreen (LWWG member, editor and writing teacher). Sometimes we just sit around and write."
Tyra started BK Publishing in 2007 to help other writers bring their dreams to life. "There is just me and whom ever I bring on for each job, which can be as many as five people. That is mostly editors and artists or photographers. BK is a contract publisher, not vanity. The difference is that a vanity publisher will publish whatever you pay them too. I will only publish commercially viable work."
What does Tyra have planned for the future? Writing!